Ultra Contemporary TV Cabinet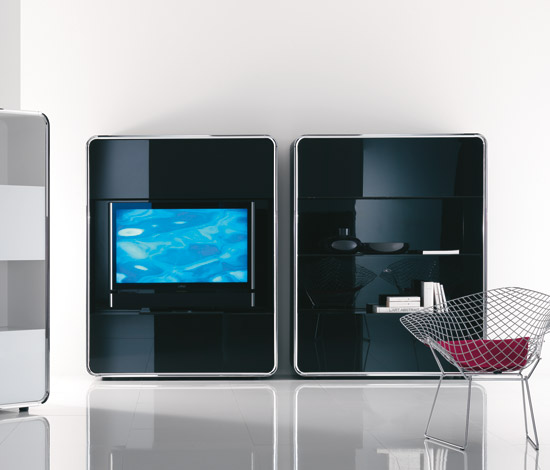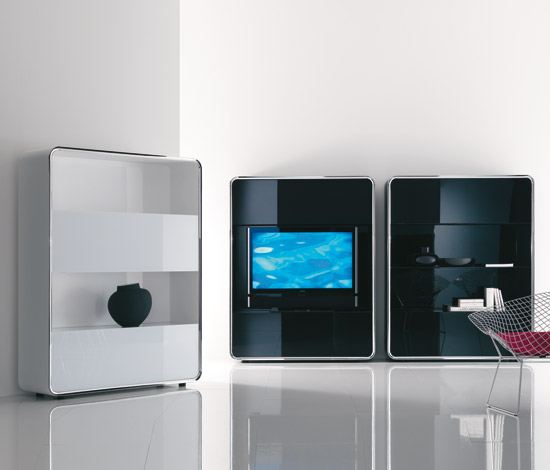 The Audiovideo could come as stand alone as combined with other units if more space needed for the whole home entreatment system. The cabinet has built-in loudspeaker system manufactured by DIAPASON. It can integrate LCD or Plasma screen between 40 and 50 inches, hided behind a back-lacquered glass panel.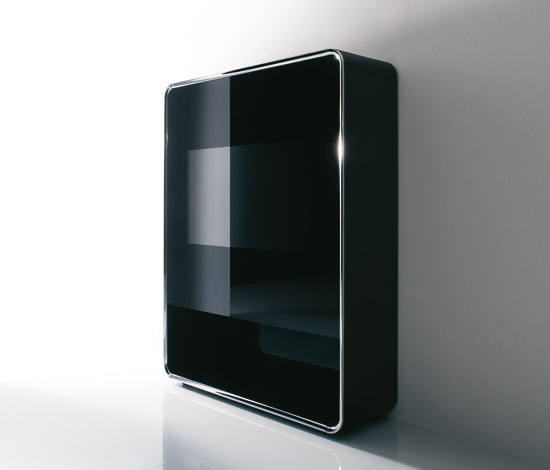 tv cabinets
One of the coolest features of the unit that when you will turn on or turn of the TV,
shelves
with players and consoles will open or close with it.
Living Room Designs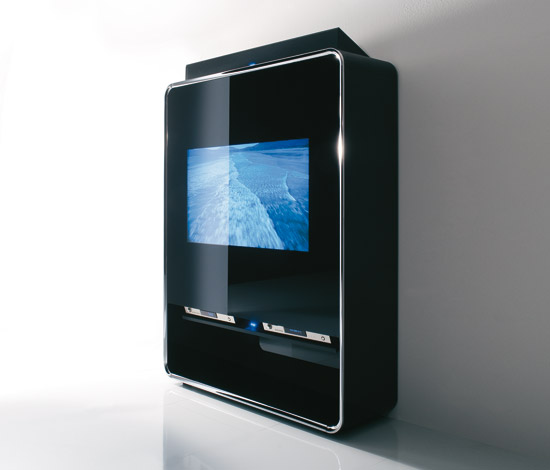 furniture designer